We are Tiff & Sabrina, sisters in the sunless industry and in real life. Our mission is to help others look and feel their best. We provide good times and spray tan lines!
Spray Tan Area: Asheville, NC
80's obsessed Leo. Wannabe Hippie. Proud Mama. Licensed esthetician who lives and breathes all things pretty.
Spray Tan Area: Hickory, NC
Wine Snob. Adventure seeker. Chocolate craver. Real Housewives is my guilty pleasure.
Spray Tan Area: Roxboro/Durham, NC and surrounding cities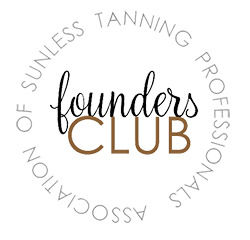 In addition to starting TANSformations, we are also proud founding members of The Association of Sunless Tanning Professionals (ASTP), the sunless tanning industry's first professional association of like minded professionals promoting education, awareness, and elevated standards within the industry with the safest approach to sunless tanning.